About the Series
For 16 years, the Voyages of Discovery Series has brought timely, thought-provoking, and impactful leaders to speak directly to our community. Established through the creativity and funding of the Dean's Advancement Council of the Thomas Harriot College of Arts and Sciences in 2007, the series advances the spirit of exploration and discovery that is at the heart of the arts and sciences. The Voyages Series showcases the quality of academic life at ECU, while sharing nuanced and meaningful insights into society's pressing issues with our students, faculty, staff, and the community of eastern North Carolina.
We hope you will consider a gift to help sustain the series into the future!
2023-2024 Season: "Inspiring Hope and Healing"
---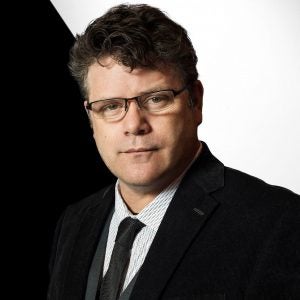 Sean Astin
Actor, Director, Producer
Advocate for Mental Health Awareness and Civic Engagement
"An Evening with Sean Astin"
November 16, 2023
7 – 8:15 p.m. (EST) | Moderated Discussion and Q&A
ECU Main Campus Student Center Ballrooms
501 E. 10th St., Greenville, NC 27858
Astin is an actor, director, and producer who is best known for his roles in The Lord of the Rings trilogy, The Goonies, Rudy, and Netflix's Stranger Things. He directed and produced the short film Kangaroo Court, which earned him an Academy Award nomination, and The Long and Short of It, an entry in the Sundance Film Festival.
An avid long-distance runner and triathlete, Astin completed the IRONMAN World Championship held in Kaliua-Kona, Hawaii, in 2015, and he has completed 12 full marathons, including the 2016 New York City Marathon in honor of his late mother Patty Duke, for her life's work as an advocate for mental health.
Astin is a vocal advocate for literacy, mental health awareness, bipolar disorder, and civic engagement. He is an energetic, passionate speaker who promotes a culture of volunteerism.
---
---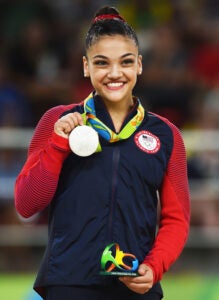 ---
Laurie Hernandez
U.S. Olympic Gold and Silver Medal-Winning Gymnast
Advocate for Body Positivity, Resilience, Teamwork, and Navigating High-Pressure Situations

"I've Got This"
January 18, 2024
7 – 8:15 p.m. (EST) | Lecture and Audience Q&A
ECU Main Campus Student Center Ballrooms
501 E. 10th St., Greenville, NC 27858

Hernandez won gold and silver medals at the 2016 Rio Olympic Games. In 2017, she wrote her first book, I Got This: To Gold and Beyond, which made the New York Times Best Sellers list. In 2018, while serving as a literacy champion to promote readership as a path to leadership, she released a children's picture book, She's Got This, also a New York Times Best Seller. Later, Mattel created a Laurie Hernandez "Shero" Barbie in her honor.
Hernandez is a second-generation American (her grandparents are from Puerto Rico), making her the first U.S.-born Latina to make the U.S. Olympic gymnastics team since 1984. Between school and gymnastics, Hernandez travels the country speaking to the next generation about following their dreams. She is a fierce advocate for the importance of mental health and has partnered with multiple campaigns and initiatives to encourage awareness.
---
Voyages of Discovery Speaker Receptions
The 2023-2024 Voyages Series will include special-access receptions with the guest speaker prior to each public presentation.
Reception tickets are $35 and will include heavy hors d'oeuvres and drinks. The receptions will have limited attendance and will be held from 5 – 6:30 p.m. in the Main Campus Student Center, Room 249, 501 E. 10th St., Greenville, NC 27858.
Guests attending the receptions, who park in the parking deck, may bring their parking ticket to the reception for a validation sticker for free parking. Guests who park in the garage, and only attend the 7 p.m. event, are responsible for the $1/hr rate.